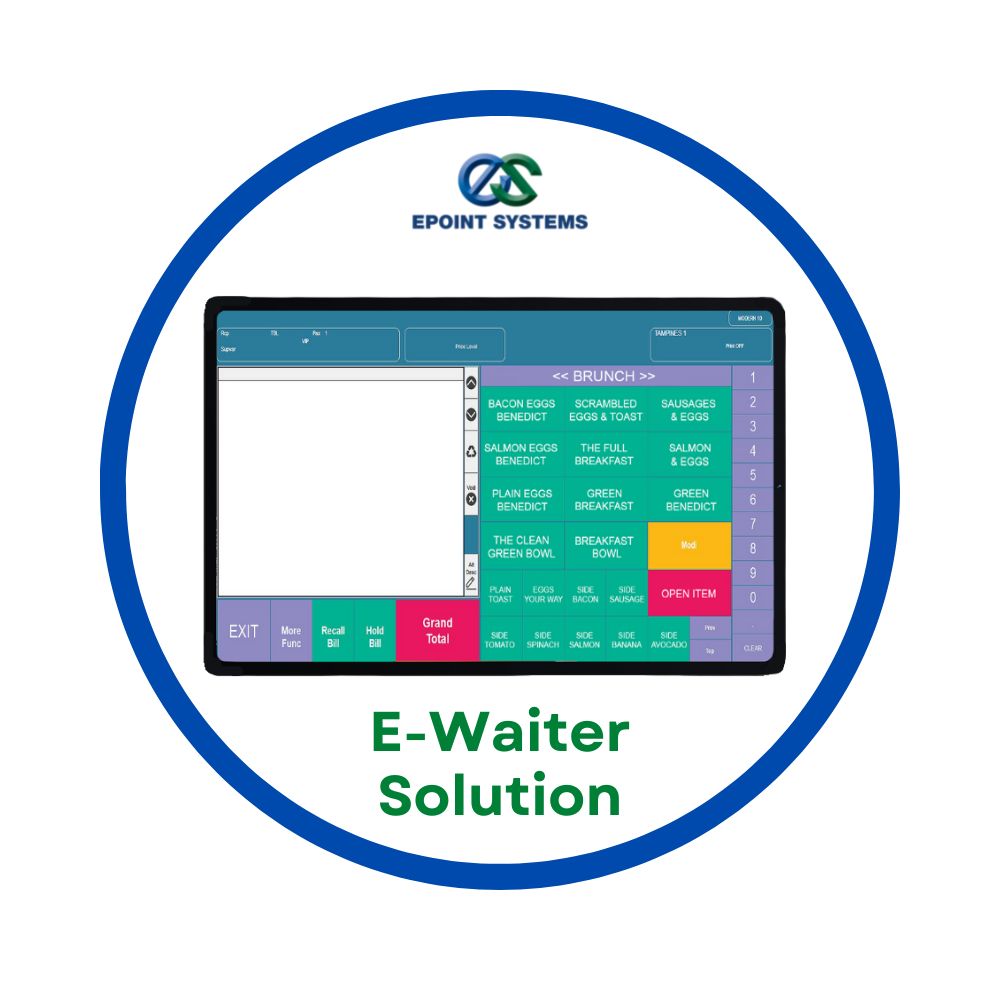 E-Waiter Solution
Fast and reliable waiter service. Improve your customer's dining experience and operation efficiency.

Faster Ordering Time
With a tablet in hand, the waiter doesn't have to walk all the way to the POS to key in orders.

Orders can be keyed into the E-Waiter tablet and fired straight to the kitchen.
Higher Order Accuracy
Eliminates the risk of handwritten order mistakes by keying order straight onto the E-Waiter tablet.
E-Menu Solution
Digitalize your menu onto a tablet with large vibrant pictures and attractive descriptions.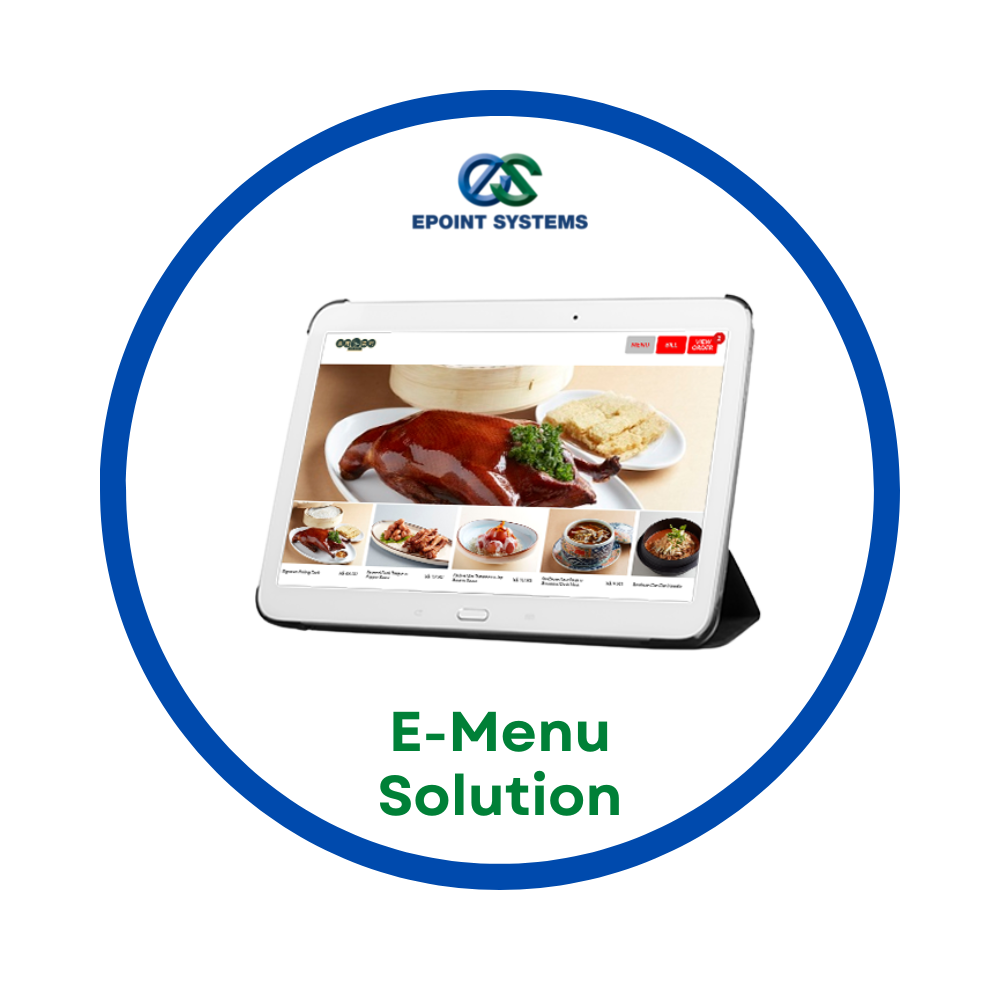 Encourages Upselling
Ease of convenience of adding on orders with an E-Menu tablet placed at customer's tables.

The customer doesn't have to wait or wave to be noticed by the waiter.
Improve Customer Experience
Lets customer view attractive and vibrant digital menu, and any on-going promotions.
Long Term Cost Saving
No need to replace old physical menus with new ones whenever there are changes in your menu.

Ease of menu updates to cater to seasonal promotions.