For Support Files,
To download, please click here.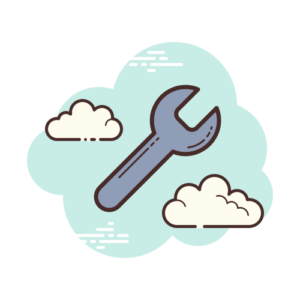 ---
---
For Other Enquiries
If you need any other help, feel free to contact us at:
Who should invest in Epoint POS Systems?
Our POS system is designed for use in these recommended industries:

Food and Beverage
Retail Merchandising
Club/Night Spots
Theme Parks
Chinese Restaurants
Fine Dining

Ideal for users who:

Easily transfer line item detailed sales information into their program instead of just receiving summarized sales information.
Fast and accurate point of sales.
To track and add customer information at point of sales.
Charge a customer's account and have detailed invoice created for the next billing cycle.
POS Solution that works with a bar code scanner and/or a touch screen monitor to ensure fast transactions and minimal customer wait time.

How is our system different from other POS System?
We designed based on catering to the needs of every business operation in terms of POS Systems.
How many POS systems can run simultaneously?
As many as installed in that location.
How can I get more information about our POS system?
Any Support Hotline?
Our support hotline is 6100 6610, 24/7 including weekends and public holidays.
Can I add new stations or open a new location?
Adding new stations is an easy and convenient process that our POS system offers.
Is your POS system secured?
Our systems are monitored, and every use has a unique ID and PASSWORD. You will be informed of any unauthorized access immediately.
Is your POS system entry-level?
Our POS system offers a full range of features and has comprehensive reporting capabilities, and many more functions.
Does your system work with large chain accounts?
Our POS system is designed for any scale.
Who does the installation?
Our Project Development Team & Engineers will handle the installation process.
Who trains the client?
Project Managers provide on-site training and in conjunction, we also offer remote support from our dedicated team of specialists.
What is the process that takes place from the time a deal is submitted until installation?

Once a complete deal is submitted for underwriting, the service agreement is evaluated to ensure the proper number of systems/hardware has been ordered.
Our team contacts the merchant to ensure that both parties are aware of all the cabling requirements as well as database/menu items.
Our specialists will then build the menu according to the specifications of the client.
Client reviews their menu in advance to ensure it's to their specifications.
After client approves the POS System design, we will schedule installation. The equipment has been programmed and tested.
Equipment is carefully packaged and delivered to the client site.
The Project Development team installs the POS system.
Merchant training will be conducted on usage and functions of the POS system.
Epoint Systems is available to service the merchant and answer any of their questions.

After submitting an application how long does it take for the system to get installed?
Expected time is approximately three weeks turnaround from the time we receive a complete deal to the time of installation. Turnaround time can be less than three weeks but it is dependent on the client. Earlier review and approval of the system, menu and product database reduces the turnaround time.
What type of clients can qualify for with this program?
Retail, Restaurants, Night Spots or Casual/Fast Dining can qualify for this program.
Customer Hotline Services
Customer are entitled to unlimited calls to our CSO hotline for any request about service or trouble shooting in relation to the maintenance of both hardware and software issues for their POS Systems.
Unlimited Remote Support Services
Epoint provides remote support software services for our customer to ensure that down time for our customer's operation will be kept to a minimum. Customers must provide the necessary communication tools at their own expense for us to activate such services.  All remote support services for maintenance of software and troubleshooting will be extended to the customer at no extra cost.
Period of Maintenance Service Availability
The service availability for the maintenance of POS System shall be the customer's operational hour plus an additional of 1 (one) hour. Such services provided includes public holidays.
On-Site Response Time
The on-site services response time shall be four (4) hours from the time activated for such service needed to be rendered. The customer shall ensure that a representative is present when such services is being rendered.
No Extra Cost for Loan Equipment and/or Parts
In the event, that our engineer failed to diagnose the problem on site, the equipment and/or parts will be retrieved for further diagnosis and repair from the site, Epoint shall provide a loan set to ensure that the customer's operation is not duty interrupted. The loan equipment and/or parts shall be provided at no extra cost to the customer until the loan equipment and or part is being repaired or replace.  However, customer must return the loan equipment and/or parts to Epoint once the retrieve equipment and/or part has been repaired or replaced within one (1) week.
No Extra Cost for Service and Labour Charges
During the period or service maintenance, all services and labour charges shall be provided at no extra cost unless the on-site service rendered is due to the user's fault or negligence when handling the POS System. In such event the customer shall be charged at the prevailing service rate.
No Extra Cost for Transportation and Delivery Charges
During the period or services maintenance, no transportation and/or delivery charges shall be extended to the customer. However, should the on-site services extended due to user's negligence or fault, a transportation fee of $70.00 shall be applicable and be borne by the customer.
Package Includes Replacement of Parts
All replacement of parts shall be borne by us under the special Epoint Care Program.
1.- Exceptions for Replacement of Parts
This program does not cover:
a. Parts that are damaged due to user's negligence, circumstances under Act of God. In such cases, all parts replacement shall be borne by the customer.  In such cases, the repair and on-site services shall be waived.  However, the transportation fee shall be borne by the customer.
b. Uninterrupted Power Supply (UPS) and complimentary items such as keyboard and mouse extended to customer upon installation of the project.
c. Tablet provided by Apple, Samsung and any other provider will also not be included in the Epoint Care Program.
Services Rendered Outside Scope of Program
Customer under the program shall enjoy a 50 percent discount for services outside the scope of the program. Such services shall include:
Relocation and Reconfiguration of the Systems.
b. Retraining of Personnel
c. Programming of product function such as key mapping and new menu planning.
d. Data Migration form Old Server to a New Server
This program does not cover:
Correction of error or defects caused by the operation of any hardware (computer system) or any other operating system software (e.g.: DOS, Microsoft Windows), data recovery for data entry error (e.g.: wrong shift code) due to customer negligence. Data recovery for data loss due to hardware failure (e.g.: hard-disk damage) and insufficient backup.  Recovery will be based on available backup data.
Special Epoint Care Program Eligibility
The Epoint Care Program shall only be offered to customers whose POS system is no more than 3 years old from the date of installation and/or purchased. Customers will be advised to upgrade their hardware at a special package price catered to our Epoint Care Program customers. However, customers who has exceeded the period mentioned and are interested to participate in our Epoint Care Program are encouraged to get in touch with our Annual Maintenance Sales and Support Department to seek advise on how to enrol and participate in the program.
Enjoy more benefits when you sign up or extend the Special Epoint Care Program with us. To enjoy this special package of the EPOINT Care Program, upon completion of the EPOINT Care Package Cycle (3 years upon date of installation of POS Systems), customer must upgrade their current POS Systems to benefit this package for the next corresponding 3 years.
All prices and quoted are in Singapore Dollars only unless otherwise stated.
Validity Date
Quotation shall be valid for thirty (30) Days from date of Quotation.
Payment Terms
50% Upon Signed Confirmation50% Upon System Delivery On-Site
Delivery Time
Two (2) Weeks upon receipt of the first payment upon confirmation.
Man-days
Shall be defined as Eight (8) Working Hours.
Warranty (Applicable to products sold by Epoint only)
All proposed software shall be warrantied for twelve (12) months from the date implementation.Software Licenses shall be issued by Epoint Systems Pte Ltd under the jurisdiction of the Manufacturer's warranty.  Hardware shall be warrantied according to Manufacturer's Warranty which shall be twelve (12) calendar months from the Effective Date.
Yearly Maintenance (Applicable to products sold by Epoint only)
The customer shall has the right to enter to a yearly maintenance agreement after the expiry of the warranty period.  The yearly maintenance fee shall be 600 or fifteen (15) percent, whichever is higher, per annum as per quoted in quotation and  shall be applicable as long the maintenance contract is valid.  Maintenance Hours- Shall be Client's Operational Hours with an additional of one more hour. Arrangement for 24 Hours Support Daily Inclusive of Holidays shall be negotiated accordingly.
Installation and Acceptance
Epoint Systems Pte Ltd shall be responsible for the installation of the system.  We shall demonstrate to the customer that the system is fully operational and ready to use according to the Manual given to the Customer upon installation of the system.  The Customer shall then acknowledge acceptance of the system for both software and hardware and this date shall be considered as Date of Acceptance.The Customer shall give all reasonable assistance during installation of the system.
Site Preparation
The customer shall prepare the site for installation of the system.  Epoint shall not be liable for any damage to the system caused by deficiency in site preparation except when such deficiency is caused by Epoint's negligence.  Epoint shall advise on the system operating specifications for the site according to the pre sales consultancy between both parties and the customer shall prepare the site for the implementation and installation.9.1. Systems Infrastructure
The customer shall ensure that the System's infrastructure shall be ready and available for Epoint to proceed with the implementation and installation of the system.  Such infrastructure shall include tested and certified cabling, conduit, power point, dedicated phone lines and suitably placed furnishing for the efficient and effective implementation and installation.9.2. Project Coordinator
The customer shall assigned a suitably qualified personnel for project coordination and implementation.  Both parties shall also discuss and implement wherever viable according to the System's Standard Operational Features for both Hardware and Software.
Training
Epoint shall provide training of the system as stipulated in the quotation.
Documentation (Applicable to products sold by Epoint only)
All documentation and manual shall be provided inclusive of future software upgrades to the customer.  The customer may reproduce these documentations and manuals for internal use only.
Cancellation prior deliver
If the order of the system is cancelled prior to deliver to the customer the first payment amount shall be forfeited by way of liquidated damages.
Looking for a Career with Epoint Systems?
At Epoint Systems, we design and develop suitable software solutions that deliver vital information to our partners. We believe a good working environment is important where our employees are fairly compensated and encouraged to respect their work and quality of the company's products.
We are looking for dedicated staff who are able to work independently with good attitude and willing to take on challenges and learn from them. Good interpersonal and communication skills are recommended, and knowledge in IT services are an added advantage as well.
Positions that are currently available:
Sales Account Executive 
Project Deployment Engineer  
Customer Service Engineer 
Whilst we seek to keep the company financially healthy, we recognize that the success of the company is dependent on the well-being of our employees.
Apply via Facebook Job postings or email us [email protected].